Importance of Groom's Mother Hairstyle in the Wedding Ceremony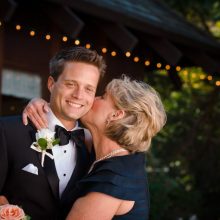 The people view wedding ceremony as a public display of the marriage contract signed by the paired partners. Marriage is an everlasting bond that exists between the partners in the presence of God. Every mother in the dynamic world cares for the well being of their loved children. The wedding arrangement for the son is the happiest and cutest moment in the second half of the mother's life.

Every mother has a little bit of fear and anxiety on the day of marriage. The mother likes to have stunning looks similar to the day of her wedding. Mother of the groom sometimes acts as the matron of honor.
The bridegroom having his mother on his side during a life-changing journey is the best moment in every son's life. The importance is given to the mother of the bridegroom by providing unique
dress style and hairstyle for the wedding ceremony.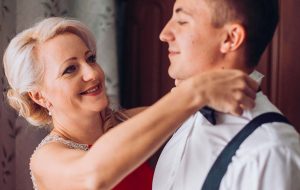 What kind of hairstyles help to enhance the beauty of the Loved Mother?
The mother of the groom hairstyle must look beautiful and stunning on the big day. Mother can self-analysis about what kind of hairstyle will perfectly suit her with the help of internet resources. She must visit the nearest beauty stores to find the ideal hairstyle that matches with her dressing styles.
How do the evaluation factors help you to find the best mother hairstyle?
Some tips help to find hairstyles for women over 50 years. The clear understanding of the factors helps to determine the hairstyle for the marriage ceremony.
Hair folds Possibility
The texture of the hair helps to determine the hairstyle for the mother of the groom. The mother's hair texture is straight and smooths then any type of hairstyles like curls, waves are possible on
the hairs strands of the groom mother.
Hair Density or Volume
The volume of the hair is dense then you can apply any variety of hairstyle of your desire. The thick hair fibres structured and shaped to form a stunning look. You can also use dazzling accessories that enhance the beauty of the hair.
Hair Maintenance
The most important factor one has to consider before applying hairstyle is whether you can maintain the applied hairstyle for at least a short time. The basic rule of hair maintenance is you should wash the hair with chlorine water. Hair products used to maintain hairstyles. Thus there are many different hairstyles available for the groom mother. The groom mother's best hairstyle creates fame in society.